Freedom – A BIPOC Yoga Retreat
With Ben Kalra and Danny Fluker, Jr.
April 19 - 21, 2024
Calling all folks who identify as Black, Indigenous, or a Person of Color to this special retreat designed for you!
On this special weekend, we invite our BIPOC friends to let go, celebrate, and feel free to express ourselves through yoga, meditation, movement, and sharing circles.  This is a safe space where we can explore our relationships to self, community, and spiritual practice. Join us for a weekend of connection – to your roots, purpose, higher self, and the world around you.
This retreat includes:
Mindful movement
Meditation
Nature walks
Journaling
Breathing Practices
Sharing Circles
We'll follow a smooth flow of energy based in traditional practices and creative explorations. Danny and Ben will share heartfelt practices throughout the weekend to help us honor our wholeness, with time for personal space and integration.
Know that you are enough, you are worthy, you are loved, and we can't wait to share space with you.
5 partial scholarships are available for those in financial need. Please inquire with Gloria at programs@ratnaling.org by December 1st, 2023.
Please note that non-POC staff and guests will be present on the property.
Facilitators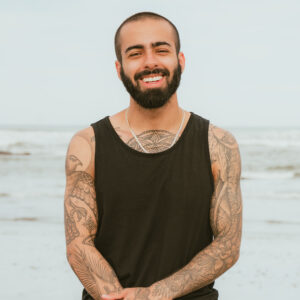 Ben Kalra
Ben (he/him) teaches Yoga from the perspective that all beings deserve to find peace and freedom from suffering. In Ben's classes, you can expect an explorative, and open-minded environment rooted in the traditional methods of Hatha and Raja Yoga. Each class with Ben provides an opportunity to expand and soften while creating strength and flexibility – both in the body and mind. After completing his first yoga teacher training in Charlotte, North Carolina, Ben has…
Learn more about Ben Kalra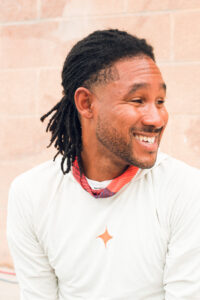 Danny Fluker, Jr.
Danny (he/him) Danny is a conscious creative, wellness consultant, community healing advocate, author-speaker, and instructor specializing in meditation, yoga, and mind-body wholeness. He is also the founder of Black Boys OM, an international non-profit organization. Black Boys OM provides spaces for Black Boys and Black Men to engage with various mind-body health practices. The organization boasts a network of over 400 trained Black Male Wellness practitioners who lead these spaces. Since its inception in 2018,…
Learn more about Danny Fluker, Jr.