Go Deep: A Writing Retreat to Awaken Your Imagination
With Ellen Sussman and Elizabeth Stark
July 26 - 30, 2023
We welcome Ellen Sussman and Elizabeth Stark of Sonoma County Writers Camp to offer a contemplative retreat for writers!
What are you afraid to write? What are you too busy to focus on? What remains unarticulated, unawakened, or not fully realized in your writing life? In the spacious, exquisite beauty of Ratna Ling, a Tibetan Buddhist retreat on the green coast of northern Sonoma County, discover the deeper layers of your story and your writing practice. Guided by beloved and inspiring teachers Ellen Sussman (NY Times bestselling author) and Elizabeth Stark (award-winner filmmaker, and author) and backed by the warmth, enthusiasm and talent of the Sonoma County Writers Camp community, take powerful risks, make profound discoveries…explore the deepest parts of your imagination!
Ratna Ling will provide meditation and movement practices to inspire your creativity!
COVID POLICY: For your safety and ours, we require proof of vaccination AND negative test result from all visitors to Ratna Ling Retreat Center. We wish to provide peace of mind for all of our residents and guests.
SCHEDULE (Subject to Change):
Wednesday:
3pm  Check-in
5pm  Wine Tasting
6pm  Dinner
7:30pm  Welcome Gathering
Thursday:
6:30am Meditative Dream Writing
8am Breakfast
9am Writing Workshop
12:15pm Lunch
1:15pm Cafe Writing
2pm Kum Nye with Andi
6pm Dinner + Ratna Ling Introduction
7:30pm Student Readings
Friday:
6:30am Meditative Dream Writing
8am Breakfast
9am  Writing workshop
12:15pm Lunch
1:15pm Cafe Writing
2pm  Hike with Ellen
4pm Master Class with Jasmin Darznik
6pm Dinner
7:30pm  Student Readings
Saturday:
630am Meditative Dream Writing
8am Breakfast
9am Writing Workshop
12:15pm Lunch
1:15pm Cafe Writing
2pm Meditation with George
4:30pm Industry Panel
6pm Dinner
7:30pm  Student Readings
Sunday:
6:30am Meditative Dream Writing
8am Breakfast
9am Writing Workshop
12:15pm Lunch + Closing
1:30pm Checkout
Facilitators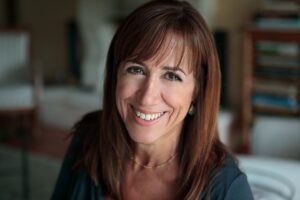 Ellen Sussman
Ellen Sussman is the New York Times bestselling author of four novels, A Wedding in Provence, The Paradise Guest House, French Lessons, and On a Night Like This. She is the editor of two critically acclaimed anthologies, Bad Girls: 26 Writers Misbehave and Dirty Words: A Literary Encyclopedia of Sex. She teaches through Stanford Continuing Studies and in private classes and she is the co-founder and co-director of Sonoma County Writers Camp. www.ellensussman.com
Learn more about Ellen Sussman
Elizabeth Stark
Elizabeth Stark, a novelist (Shy Girl: FSG, Seal Press, finalist for the Ferro-Grumely and Lambda Literary Awards) and award-winning filmmaker (producer of Lost in the Middle: Best Feature at Broad Humor 2019 and a Festival Favorite at Cinema Diverse; co-director and co-writer of FtF: Female to Femme and Little Mutinies, distributed by Frameline), co-hosts the podcast Story Makers Show, and co-directs and teaches at Sonoma County Writers Camp and Book Writing World. She earned her…
Learn more about Elizabeth Stark