Transformational Vinyasa – A Weekend Retreat
With Lesley Desaulniers
April 4 - 7, 2024
We welcome our special guest teacher, Leslie Desaulniers, to share a weekend of music, meditation, chanting and soulful, sweaty vinyasa!
Yoga doesn't just make your body stronger and more flexible; it can ignite your passion, boost your energy, and illuminate your inner vision. Our weekend retreat will be packed full of music, meditation, chanting, and soulful, sweaty Vinyasa. Sought-after yoga teacher Lesley Desaulniers and special guest musicians will guide you in an exploration of yoga practices and healing techniques that promote clarity, bliss, and abundance. Experience deep renewal as you:
*Discover the dynamic power of Vinyasa Yoga practice
*Practice vigorous Vinyasa yoga to live music
*Find strength, stability, and freedom in your yoga poses
*Practice guided meditations for health and happiness
* Delicious, organic vegetarian cuisine — three meals daily, all inclusive
*Learn mantras and rituals for inner peace and world healing
*Restore and refocus your energy through spiritual teachings, intention setting, and deep relaxation.
*Feel the healing power of nature as you begin your summer enjoying the  peaceful surroundings of Ratna Ling.
In community with others committed to health and inner awakening, immerse yourself in learning that inspires your yoga practice and your life.
Schedule (Subject to change)
THURSDAY
3:00-4:00  Check-in
5:30-6:30      Dinner
6:45-7:30      Opening Circle
FRIDAY
8:00-8:45     Breakfast
9:00-12pm   Dharma, Vinyasa and Mediation practice
12:15-1:00     Lunch
1:00-4:30     Quiet time, bodywork, and massage by appointment
4:30-5:30     Yoga
5:30 – 7pm   Dinner
Free time 
SATURDAY
8:00-8:45      Breakfast
9:00-12pm     Dharma, Vinyasa and Meditation Practice
12:15-1:00      Lunch
1:00-4:30       Quiet time, bodywork, and massage by appointment
4:00 – 5:30pm Yoga and Sound Healing Experience with Lesley & Kelly
5:30-7pm       Dinner
SUNDAY
8:00-9:30     Vinyasa Yoga Practice
9:30-10:00    Closing Circle
10:00              Brunch
12:00              Checkout
Facilitator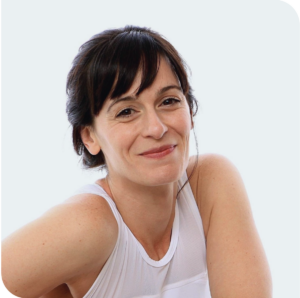 Lesley Desaulniers
Lesley Desaulniers is known for her energizing, soulful and inspiring classes. Her gift for storytelling and passionate connection to music and art make each class a dynamic journey of sound, spirit and soul. She was trained in yoga under the expert guidance of Sharon Gannon and David Life of Jivamukti Yoga, and is one of Northern California's most in demand teachers. Lesley has been studying yoga and meditation since 1996, taking her practice to New…
Learn more about Lesley Desaulniers