Yoga & Meditation Retreat
With Denelle Numis
April 12 - 14, 2024
For your safety and ours, we require proof of vaccination from all visitors and residents of Ratna Ling Retreat Center.  We may require a rapid test upon arrival.  All participants will wear masks indoors, and some classes may be offered outdoors.  We wish to provide peace of mind for all of our guests. 
We welcome back Advanced Yoga Teacher Denelle Numis of San Francisco for a special yoga retreat at Ratna Ling to celebrate the Springtime!
Indulge yourself in a luxurious weekend getaway to the coastal redwoods of Sonoma County with
Denelle Jarro Numis.
  Give yourself the gift of daily yoga and meditation, delicious and nutritious vegetarian meals and a blissful 2-nights stay in a cozy cottage at
Ratna Ling Retreat Center
. Optional hikes to the coastline included, and massages on the premises are available upon request. Retreat from the hustle and bustle of the city and reconnect to your super self!
Denelle Jarro Numis is an advanced yoga teacher (E-RYT 500) and meditation teacher.  Denelle offers an authentic and intentional perspective to your experience both on the yoga mat and on the meditation cushion. Since movement is her biggest passion, she guides students through an intelligent and exploratory yoga asana sequence while incorporating mindfulness and real-life lessons into the practice. In addition to her yoga studies, she has a B.S., an MBA, a love of travel and an impassioned zest for life.
Schedule (Subject to Change):
FRIDAY
3:00PM  Check in
5:30PM-6:15PM: Dinner
7PM-8:30PM: Welcome Circle & Restorative Yoga Practice
SATURDAY
7AM: Morning Meditation (optional)
8AM-8:45AM: Breakfast
9AM-10AM: Downtime
10AM-12PM: Vinyasa Yoga Practice
12:15PM-1PM: Lunch
2PM-4PM: Downtime or Moderate Hike (optional)
4:30PM-5:30PM: Yin Yoga Practice
5:30PM-6:15PM: Dinner
6:30PM: Downtime by the Fire
SUNDAY
7AM: Morning Meditation (optional)
8AM-10AM: Vinyasa Yoga Practice & Closing Circle
10AM-11AM: Brunch
12PM: Check Out
Facilitator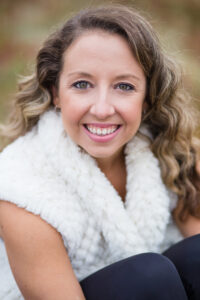 Denelle Numis
Denelle Jarro Numis is an advanced yoga teacher (E-RYT 500) and meditation teacher. With a decade of experience, Denelle offers an authentic and intentional perspective to your experience both on the yoga mat and on the meditation cushion. Since movement is her biggest passion, she guides students through an intelligent and exploratory yoga asana sequence while incorporating mindfulness and real-life lessons into the practice. In addition to her yoga studies, she has a B.S., an MBA,…
Learn more about Denelle Numis