Rare Opportunity to Live – Work – Study in Our Community
With Rudi Lankreijer and Tara Ristau
September 20 - 23, 2018
Are you curious about Ratna Ling's Work-Study-Live Program but are not quite ready to fully commit at this time?
We understand that becoming a member of our community may be daunting to some and so, we are offering a weekend volunteer retreat working in our bindery on our Yeshe De Text Preservation Project with an introduction to Skillful Means for potential volunteers to experience: living, working, and studying as a volunteer.
In order to participate in this volunteer retreat, we ask that you register for this program so that we may send you an application for your completion and our acceptance. Once your application is processed, we will notify you whether you have been accepted or not. We will then request payment of tuition and provide additional information.  The cost for this retreat is $150 per person for 3 nights and includes: tuition, study materials, food and accommodations.
Study Practice: Skillful Means – Demanding Joy and Satisfaction Through Developing an Inner Orientation to Work
Ratna Ling is a community whose work supports the preservation of Tibetan culture and our own development as Dharma practitioners. By utilizing the teachings of Skillful Means, we discover how to bring joy and satisfaction into our work. We also learn to transform habits of distraction, complacency, sluggishness, negativity, and boredom so our work becomes a source of creativity and energy. This workshop is for you If you are motivated, willing to work hard, and interested in the possibility of becoming a member of our community. We invite you to join us to experience a taste of our way of working!
Retreat Schedule:
Thursday
3:00-5:00pm Check-in
5:30-6:30pm Dinner and Cleanup
7:00- ~8:30pm Welcome Session
Friday and Saturday
7:00-8:00am Morning Practice
8:00-9:00am Breakfast and Cleanup
9:00-10:30am Session 1
10:30-11:00am Break
11:00am-12:30pm Session 2
12:30-1:30pm Lunch and Cleanup
2:00-3:30pm Work Practice
3:30-4:00pm Break
4:00-5:30pm Work Practice
5:30-6:30pm Dinner and Cleanup
7:00- ~8:30pm Session 3
Sunday
7:00-8:00am Morning Practice
8:00-8:30am Break
8:30-10:00am Closing Session
10:00-11:00am Brunch and Cleanup
11:30am Checkout
Facilitators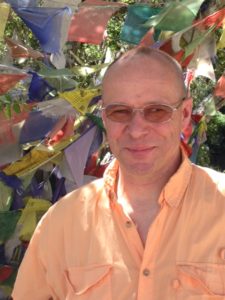 Rudi Lankreijer
Rudi Lankreijer has worked for the Yeshe De Project for 20 years in bookbinding and printing. He loves to work both with machines and people, and he teaches Skillful Means and the Classical Tibetan Language.
Learn more about Rudi Lankreijer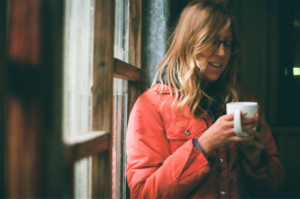 Tara Ristau
Tara Ristau started working for the Yeshe De book project over 10 years ago. Since then she has worked in a wide variety of capacities within the organization. She applies Skillful Means in her daily work while also engaging in traditional Tibetan Buddhist practice and study. She finds sharing these teachings with others to be a great source of joy and meaning.
Learn more about Tara Ristau