Harvest Celebration! A Farm-to-Table Fundraiser
With Marc Hoeppner and The Ratna Ling Community
October 1, 2023
We are celebrating our new sustainable farm at Ratna Ling!
This Spring, we began a garden initiative to sustainably provide our volunteers and retreat guests with fresh organic produce. We utilized ancient techniques of harmonizing with the earth and nature's patterns as we joyfully built a new garden. Now is the time to enjoy the fruit of our labor.
To celebrate a bountiful season of growth and community in the Ratna Ling Gardens, we'll be holding a Harvest Celebration on October 1st, 2023. As part of our extended family, you are invited to join us at Ratna Ling for an afternoon of music, garden tours and a delicious Ratna Ling vegetarian dinner made from vegetables from our garden. Come celebrate with us and enjoy a silent auction and performances from our community including the popular local band Highway 1 Revisited. 
If you would like to donate but can't attend, please donate through the registration process and let us know in the comments you will not be able to attend. We will send a gift to everyone who donates $200 or more.
Thank you for being a part of our community. 
Event 1:30 pm  – 6:00 pm 
SCHEDULE  (subject to change)
1:30 pm – Opening of Music and Silent Auction
2:45 pm – Ceremonial Tree Planting
4:30 pm – Dinner at Lodge
5:30 pm – Silent Auction closes
6:00 pm – Close and Announce Silent Auction
(with Hourly Garden Tours)
Suggested donation $75 
Register today – only 75 slots available! COVID-19 vaccination required.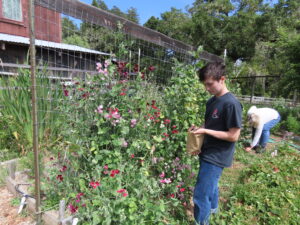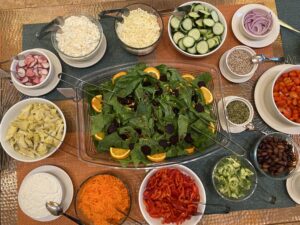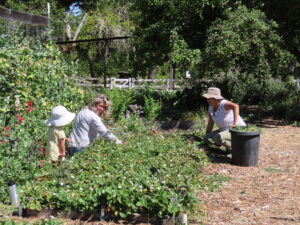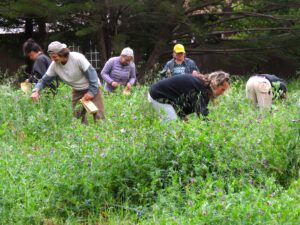 Facilitators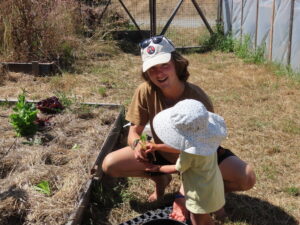 Marc Hoeppner
From Burlington, Vermont – Marc  is a practitioner of Tibetan Buddhism and gardener at Ratna Ling Retreat Center. Training in the GrowBiointensive gardening method, Marc sees the garden as a great teacher of oneness, compassion and love.
Learn more about Marc Hoeppner