The Beauty of Ease
With Gloria Baraquio and Linda Copenhagen
September 21 - 24, 2023
Are you seeking increased harmony and balance in your life and for all beings?
Come join us for this practical guided exploration to the deep pleasure of a healthy and balanced life, rich in beauty and enjoyment.  Take time for quietude, reflection and ease.  Enjoy lively inquiries into writings by Tarthang Tulku, breathing practices, nourishing self-massage and gentle movement exercises.
Combined with walks in nature and sitting meditation, this retreat is a foundation for peace within, compassion for self and others and the activation of your full potential.
Your generosity and participation in this program supports the preservation of the Tibetan Buddhist culture and teachings of compassion and wisdom.
Schedule (Subject to Change):
Thursday
3:00pm Check-in
5:30pm Dinner
7:00pm  Opening Circle
Friday
7:00 am Relaxation Yoga (Please observe silence) – Gloria
8:00 am Breakfast
9:00-10:30 am Reflection and Discussion – Linda
12:15 Lunch
1:30-3:00 pm Putting teaching into practice: Gardening,  Dharma Publishing, or Kitchen
4:00 – 5:30 pm  Excerpts and Meditation – Gloria
5:30 pm Dinner
7:00-8:00 pm Self-Care Practices – Gloria
Saturday
7:00 am Relaxation Yoga (Please observe silence) – Gloria
8:00 am Breakfast
9:00-10:00 am Meditation – George
11:15 am -12:15 pm Kum Nye – Carmen
12:15 Lunch
1:30-3:00 pm Putting teaching into practice: Gardening,  Dharma Publishing, or Kitchen
4:00 – 5:30 pm Reflection and Discussion – Gloria
5:30 pm Dinner
7:00-8:00 pm Sound Healing Meditation – Linda
Sunday
8:00-9:00 am Gentle Yoga and Meditation – Gloria
9:00 am  Closing Circle
10:00 am Brunch
Facilitators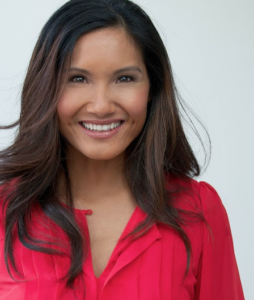 Gloria Baraquio
Born and raised in Hawaii, Gloria has been teaching vinyasa since 2006, studying Tibetan Buddhism since 2004, and singing devotional music since she was a child.  She earned her 200-hour certificate from Yoga Hawaii and her 300-hour training with Raghunath Cappo and Radhanath Swami in India.  Gloria has practiced with spiritual, indigenous, and ancient traditions of Hawaii, Catholicism, Christianity, Baha'i, Agape, Vaishnavism, Hinduism,  Zen, and Tibetan Buddhism.  Her aim is to help each individual cultivate…
Learn more about Gloria Baraquio
Linda Copenhagen
Linda Copenhagen holds a degree in accounting from San Francisco State University and is a Certified Public Accountant. She has studied Tibetan Buddhism in the Nyingma lineage since 1996.  For the past several years she has been a CFO and financial consultant in the non-profit sector. Formerly, she has held roles as Director of Corporate Accounting at Art.com, Inc, Senior Director at Leapfrog Enterprises and Controller/Director of Finance in several technology startups. Linda now brings both her Buddhist studies…
Learn more about Linda Copenhagen