The Practice of Freedom
With Stacie Overby
February 22 - 25, 2024
We welcome Guest Teacher, Stacie Overby of San Francisco, who offers a deeply transformative retreat on FREEDOM.
We practice freedom.
Freedom from Suffering.
There is suffering that is unavoidable and suffering that is avoidable. How we respond to the difficulties in our lives directly impacts how we will suffer.  We have the capacity to navigate the challenges in our lives with grace.  Our practice prepares the field for the heart and mind to open spontaneously.  From an open heart and mind we have access to ease, spaciousness and peace, despite the toughness
of life.
In this 4-day retreat, we will explore the central causes of suffering, from the view of Yoga, the Mindfulness tradition, and Integral Psychology. We can learn how to skillfully respond to find more openness and freedom in our day-to-day lives.
Our practice weaves together a potent combination of healing art modalities such as breathwork, mediation, yoga asana, somatic movement and self-inquiry practices.
SCHEDULE (Subject to change):
Thursday:
3pm Check in
4-5:30pm Practice
5:30pm Dinner
Friday:
8am Breakfast
9-12:15 pm Practice:
12:15pm Lunch
1-3:30pm Free Time
3:30-5:30pm Practice
5:30pm Dinner
Saturday:
8am Breakfast
9-12:15 pm Practice
12:15pm Lunch
1-3:30pm Free Time
3:30-5:30pm Practice
5:30pm Dinner
7-7:45pm Sound Bath Healing
Sunday:
8-10am Practice
10am. Brunch
12pm Check-out
Facilitator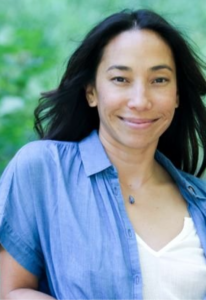 Stacie Overby
Stacie is known for her deeply inspiring classes and heart-centered wisdom. With almost 2 decades of teaching experience in San Francisco as well as a Masters in Integral Psychology from CIIS, she seamlessly weaves together Eastern Yogic Philosophy with Western Psychology to curate an embodied experience on the mat through the physical, psychological, and spiritual to awaken the intuitive wisdom within our hearts. Stacie leads immersions, residential retreats and offers an ongoing mentorship program for…
Learn more about Stacie Overby