Deepen the Breath – A yoga retreat for your whole being
With Mary Beth Ray
June 28 - 30, 2024
We welcome Guest Teacher Mary Beth Ray of Berkeley for a deeply nourishing retreat for your bones and your being.
In this weekend retreat nestled in nature, you will make room for your breath and nourish yourself deeply.  With opportunities to connect to each other and to spend time on your own, this breath-centered getaway addresses your whole self (body, breath, mind, behaviors, emotions, and spirit) in an integrated way. The practices, the time, and the space you give yourself at this retreat will help you build resilience and restore your perspective in your life.
Mary Beth is a compassionate yoga teacher who cares about bone health and holistic healing, and this weekend will empower you to live your life to the fullest.
FRIDAY
3:00pm Check in
4:30-5:30pm Welcome – stretch and inhale
5:30-6:15pm Dinner
7:00-8:30pm Opening Circle – restore and exhale
SATURDAY
7:30-8:00am Guided Meditation (optional)
8:00-8:45am Breakfast
10:00am-12:00pm Breath-Centered Yoga – practice & short talk
12:15-1:00pm Lunch
1:00-5:30pm Open time to hike, get a massage, rest, or take part in adventures in the area
5:30-6:15pm Dinner
7:00pm Reflection & Connection Circle
SUNDAY
8:00-9:45am Yoga for Our Vital Bones & Closing Circle
10:00am Brunch
12:00pm Check Out
Facilitator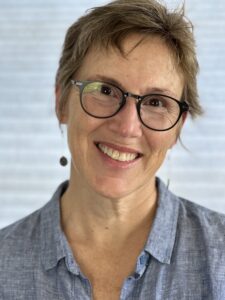 Mary Beth Ray
Mary Beth Ray began studying and practicing yoga in the early 1990s and has been teaching since 2009. She studies primarily with teachers within the lineages originating with Tirumalai Krishnamacharya. Her practice has drawn her deeply into the moving meditation and self-discovery of the Ashtanga Vinyasa Mysore system and more recently into the subtle, breath-centered inquiry of Viniyoga. MB's approach to sharing the teachings and principles of yoga is to guide you in how to…
Learn more about Mary Beth Ray