Change and Surrender – Working with the ups and downs of life
With Gloria Baraquio and Merrill Peterson
August 9 - 11, 2024
Join Ratna Ling Faculty this weekend to explore Buddhist teachings and practices to support you in navigating life's changes!
When life surprises you with abundance or poverty, praise or blame, those are the moments when we experience what it truly means to be human. What is real, and what are we attached to? What are we losing, and what remains the same?
Some of us are experiencing deep changes right now: loss of income, starting a new business, having a new child, divorcing a partner, losing a home, buying a home, falling in love, or experiencing a death.
For all phenomena, there is a beginning/birth, growth/change, and decay/death. This is true for any relationship, material object, or living being. What if there was no birth and death? Just movement and change. What if there was no loss? Only gains of lessons and growth.
This retreat will allow you to step out of your daily life and reflect upon the transitions you are experiencing. Using mindfulness practices, movement, breath, and Buddhist teachings, we will explore new ways to approach the big changes in our life, ways to manage our perspective, attitude, and emotions. You can return home empowered with tools to transform your situations and turn them into opportunities for wisdom, gratitude, and joy.
This weekend will include:
Meditation
Yoga and relaxation
Mantra and chanting
Reading Buddhist texts
Discussions on change, transition, and loss
Quiet time in nature
Options for spiritual counseling and coaching
SCHEDULE (Subject to change:)
Friday
3:00-4:00 Check-in
4:30-5:30  Grounding Yoga
5:30-6:30  Dinner
6:30-8:00  Opening Circle 
Saturday
8:00-9:00   Breakfast
9:00-10:30  Change & Impermanence, Buddhist teachings, Discussion
11:00-12:15  Yoga & Meditation
12:15 Lunch
1:00-1:30  Temple tour (optional)
1:30-4:30  Quiet Time- Optional massage and wellness treatments by appointment
4:30-5:30  How to welcome, expect and celebrate change, mantra practices
5:30-6:30  Dinner
6:30-8:00  Mantra and Self-Care Practices 
SUNDAY 
8:00-9:00   Yoga & Meditation
9:00-10:00 Closing Circle
10:00-11:00 Brunch
12:00 PM Checkout
Facilitators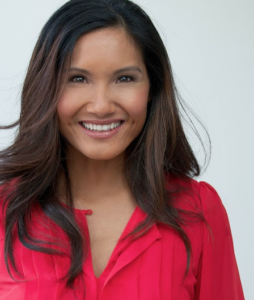 Gloria Baraquio
Born and raised in Hawaii, Gloria has been teaching vinyasa since 2006, studying Tibetan Buddhism since 2004, and singing devotional music since she was a child.  She earned her 200-hour certificate from Yoga Hawaii and her 300-hour training with Raghunath Cappo and Radhanath Swami in India.  Gloria has practiced with spiritual, indigenous, and ancient traditions of Hawaii, Catholicism, Christianity, Baha'i, Agape, Vaishnavism, Hinduism,  Zen, and Tibetan Buddhism.  Her aim is to help each individual cultivate…
Learn more about Gloria Baraquio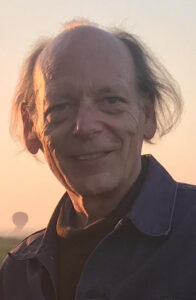 Merrill Peterson
After encountering Tibetan Buddhism in college, Merrill Peterson has been studying Buddhist teachings and his own mind for now over 50 years. He became a student of Tarthang Tulku in 1970 and has plunged into reading the texts and making the work of preserving Tibetan traditions his main focus in life. He was the Production Manager at Dharma Press from 1974-1978, and the Project Manager for the Derge Kangyur & Tangyur reprint from 1978-1981.  He…
Learn more about Merrill Peterson