The Arc of Imagination – A Creative and Contemplative Retreat
With Andrew Todhunter and Jonah Willihnganz
December 11 - 14, 2023
COVID POLICY: For your safety and ours, we require proof of vaccination AND negative test result from all visitors to Ratna Ling Retreat Center. We wish to provide peace of mind for all of our residents and guests.
Imagination is one of the most potent vehicles for more deeply understanding ourselves, others, and the world around us. In both contemplative and literary traditions, the imagination is the capacity that allows us to pierce a sleepwalking existence and see more clearly. It has the power to lift us out of trance, shedding entanglements of fear and artificiality; encounter something wordless, stripped to its essence; and then translate that clarifying vision back into form–be it language, image, sound, or something else. We might call this movement the arc of imagination. Once we become familiar with its contour, and how to amplify its work, our acts of creation can become simpler and more joyful. The hand dips the brush into a bowl of ink, makes one flourish on clean paper, and is done.
Inspired by courses Jonah and Andrew have designed and taught at Stanford University, this three-day retreat is designed for anyone drawn to the common ground of creativity and contemplation. Each day will include discussion, creative and contemplative practice, shared meals, and walks in the beautiful landscape of Ratna Ling, with ample time for reflection and solitude. In addition to group sessions, participants will meet individually with retreat leaders about their creative and contemplative process. We will explore specific ways to open our hearts in order to create for others from a place of wisdom, generosity, and compassion.
No prior experience with contemplative or creative practice is required, and all levels of experience are welcome.
Comments from participants at Andrew and Jonah's Wordless Way retreat at Ratna Ling:
"I found the entire experience truly enlightening, enriching, validating, and transformative: brilliant and powerful."
"The Wordless Way retreat was the most meaningful and impactful learning and personal growth experience in which I have ever participated."
"Wonderful, restorative, thought provoking!  Ratna Ling is a gem – beautiful, comfortable, clean lodgings, and delicious food."
SAMPLE SCHEDULE:
Monday:
3pm        Check -in
5:30pm  Dinner
7-9pm    Opening Session
Tuesday-Wednesday:
8am         Breakfast
9:30am-12pm Session 1
12:15pm Lunch
1-3pm     Rest Time
3-5pm     Session 2
5:30pm   Dinner
7pm         Optional Group Activity
Thursday:
9am       Final Session
10am     Brunch
12pm     Checkout
Facilitators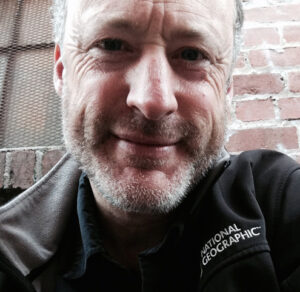 Andrew Todhunter
Andrew Todhunter is an award-winning writer and lecturer at Stanford University, where he teaches writing, interdisciplinary creativity and contemplative practice. He is the co-founder and co-director of two programs at Stanford—The Senior Reflection, and the LifeWorks Program for Integrative Learning. His book A Meal Observed won the PEN USA Literary Award for Creative Nonfiction. He is also the author of Dangerous Games and the San Francisco Chronicle bestseller Fall of the Phantom Lord. A longtime…
Learn more about Andrew Todhunter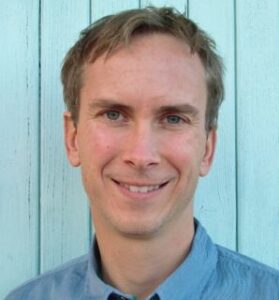 Jonah Willihnganz
Jonah Willihnganz is the Bruce Braden Lecturer of Narrative Studies at Stanford University and director of the Stanford Storytelling Project, an arts program that explores how narrative craft and practices can deepen natural human capacities such as courage, empathy, and gratitude.  He has published fiction, essays, and literary criticism, and has taught literature and creative writing for more than 25 years. As co-director of the LifeWorks Program for Integrative Learning, he also teaches courses that…
Learn more about Jonah Willihnganz