Healing, Mindfulness, and Compassion Retreat (CEUs Available)
With Ritch Addison, Bob Dozor, MD and Ellen Barnett, MD. PhD
October 25 - 27, 2019
Health care professionals are invited to attend the annual integrative medicine and Balint process program which will combine Western medicine perspectives, Balint group process, and the traditional Tibetan practices of Kum Nye yoga and meditation. Attendees will gain an understanding of the complex factors in the provider/patient relationship and the tools necessary to integrate conventional and complimentary approaches to patient care.
The Tibetan Aid Project has facilitated the sharing of Buddhist insights and healing techniques for over 40 years. With this integrative approach, consideration is given not only to the body but also the mind. When elements such as empathy and compassion are fully integrated in the therapeutic process there is a boost in healing. Additionally, a natural connection with patients is developed and communication opened. As a result, professionals are more satisfied and effective when they are able to recharge their internal strength, maintain a positive inner glow, and avoid energy drain.
Program Learning Objectives
Identify aspects of challenging practitioner/client relationships which affect your practice
Discuss the impact of provider reflection and self-care on clinical practice
Explain the importance of compassion for the resilence of practitioners
Discuss how our understanding of healing, for ourselves and others, relates to our practice of family medicine
Formulate different options for handling challenging patient encounters.
Describe the usefulness of the group process for members as well as case presenters.
Differentiate Balint group work from conventional case consultation.
Identify your own responses to language related to diversity and the 'otherness' of patients.
Discuss how meditation practice can enhance the wellbeing of patients.
Feel more comfortable recommending meditation as a stress managment technique for individuals.
Discuss how a movement practice like Yoga can enhance the wellbeing of patients
Feel more comfortable recommending yoga-type movement practice for patients as part of their overall life-style management.
Retreat begins with check-in from 3-4 pm on Friday and ends at 1:00 pm on Sunday.
See the retreat schedule for additional details.
Integrative Medicine: is healing-oriented medicine that takes account of the whole person (body, mind, and spirit), including all aspects of lifestyle. It emphasizes the therapeutic relationship and makes use of all appropriate therapies, both conventional and alternative.
Balint: Named after psychoanalyst Michael Balint, this technique is a group process that enhances self awareness and addresses the emotional content of patient-practitioner relationships. Healthcare practitioners only.
Kum Nye: Based on Tibetan medicine, this form of yoga is a natural healing system that uses movement, massage and breathing practices to promote physical and emotional health.
Traditional Tibetan Healing: For over 2,500 years, meditation, mantra recitation and visualization have successfully aided in keeping the body and mind healthy and sustained. We will explore the healing quality of these techniques
For a complete description of the program, please visit The American Balint Society's website.
This Live activity, Healing, Mindfulness and Compassion with a beginning date of 10/25/2019, has been reviewed and is acceptable for up to  11.75 Prescribed credit(s) by the American Academy of Family Physicians. Physicians should claim only the credit commensurate with the extent of their participation in the activity. 
Unfortunately we cannot offer CE units for RNs this year.
Provided by: Nyingma Organizations: Approval Number: 68113
Participants requiring special accommodations for ADA related needs, please call Chris DeCristofaro at 510.809.4987.
Course Completion Certificates will be available to participants at the end of the course. A Course Evaluation form must be submitted prior to receiving a Course Completion Certificate.
Breaks are not included in the total CEU hours available for this course.
Refund/Cancellation Policy: Payments are fully refundable up to 30 days before the course start date. If the cancellation occurs within one month prior to the course start date, there will be a 50% administrative fee deducted from the payment.
Grievance Policy:  Please direct any grievances in writing to the Conference Director.
Nyingma Organizations is approved by the California Association of Marriage and Family Therapists to sponsor continuing education for LMFTs and LCSWs.  Nyingma Organizations maintains responsibility for this program/course and its content.
Facilitators
Ritch Addison
Ritch Addison, PhD, is a Clinical Professor in the Department of Family and Community Medicine at the University of California, San Francisco, School of Medicine, and the Behavioral Medicine Director at the Sutter Santa Rosa Family Medicine Residency. He maintains an independent clinical practice as a licensed psychologist specializing in seeing physicians and other health care clinicians. He has led both Personal and Professional Development groups and Balint groups for physicians and other health care…
Learn more about Ritch Addison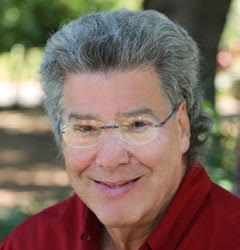 Bob Dozor, MD
Dr. Bob Dozor  is the founder of the Integrative Medical Clinic and has practiced Family Medicine for over thirty years in Napa and Sonoma counties. Even before attending medical school, he has held a consistent vision of building a healthy life style as the core of our best health, and applies this in both his professional practice and personal life. With his wife Ellen Barnett they have three children and three granddaughters.
Learn more about Bob Dozor, MD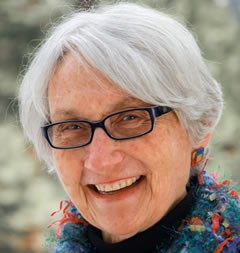 Ellen Barnett, MD. PhD
Dr. Ellen Barnett is a family doctor who has been practicing in Santa Rosa, CA for over thirty years. A major emphasis of her practice is working with individuals to clarify and support their health goals. She is on the clinical faculty at the Sutter Santa Rosa Family Medicine Residency and developed the Imagine YOU program of the Integrative Medical Clinic Foundation.
Learn more about Ellen Barnett, MD. PhD