Yoga and Mantra | ONLY 1 Cottage Left!!
With Gloria Baraquio and Rosalyn White
October 4 - 6, 2019
EXPLORE THE UNION OF MIND, BODY, AND SPEECH THROUGH ANCIENT PRACTICES OF HATHA YOGA AND MANTRA YOGA
This retreat will allow you to experience the harmonizing effects of breathing, postures, meditation, and chanting in the sacred traditions of Bhakti Yoga, Vinyasa, and Tibetan Buddhism.  You will begin to see the powerful connection between your thoughts, language, voice, sound vibration, and manifestation.
This weekend includes:
Yoga for all levels
Reciting yoga mantras
Kirtan (musical chanting)
Tibetan mantra meditation
Bodywork, acupuncture, and massage for additional cost at the Mandala Wellness Center
SCHEDULE (subject to change):
Friday
3:00-4:00 Check-in
4:30-5:30  Yoga – Gloria
5:30-6:15  Dinner
6:30-7:30 Opening Circle – Gloria & Friends
Saturday
8:00-8:45   Breakfast
9:00-10:00  Introduction to Mantra – Gloria
11:00-12:15  Yoga – Gloria
12:15-1:00   Lunch
1:00-4:30   Quiet time, bodywork and massage by appointment
4:30-5:30   Tibetan Mantra Meditation – Ros
5:30-6:15   Dinner
7:00-8:00   Kirtan Music Gathering – Gloria & Friends
Sunday
8:00-9:00   Yoga – Gloria (All Levels)
9:00 – 10:00 Closing Circle- Gloria & Friends
10:00-11:00 Brunch
12:00 Check out
---
CLASS DESCRIPTIONS
YOGA & MANTRA
These yoga classes are designed for all levels, incorporating breathing, stretching, and fluid movements, guided by live chanting in the beginning and end of practice..  The postures and techniques help to stabilize and calm the nervous system, strengthen muscles, and tone the organs, bringing more ease and circulation throughout the body. You can expect to feel more relaxed, aware, harmonized, and energized from this yoga practice.
TIBETAN MANTRA MEDITATION
Learn classical mantras from the Tibetan Buddhist lineage that help to harmonize the mind, body, and speech. You will experience the calming effects that mantra repetition has on your thoughts.
KIRTAN
Experience a musical devotional gathering as traditionally practiced in India and now throughout the world.  Kirtan includes repetitions of call & response singing of a sacred mantra. Gloria will lead songs with her voice and harmonium.
Facilitators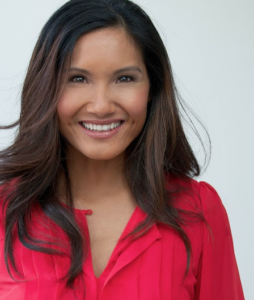 Gloria Baraquio
Born and raised in Hawaii, Gloria has been teaching vinyasa since 2006, studying Tibetan Buddhism since 2004, and singing devotional music since she was a young child.  She earned her 200-hour certificate from Yoga Hawaii and her 300-hour certificate with Raghunath Cappo and Radhanath Swami in India.  Gloria has practiced with spiritual, indigenous, and ancient traditions from Hawaii, Catholicism, Christianity, Baha'i, Agape, Vaishnavism, Hinduism, Tantra, Kundalini, Zen, and Vajrayana Buddhism.  Her aim is to help each individual cultivate an…
Learn more about Gloria Baraquio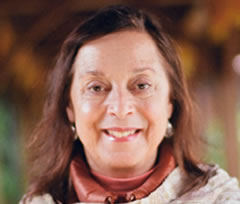 Rosalyn White
Rosalyn White has studied meditation and Tibetan art under the guidance of the Tibetan Buddhist teacher, Tarthang Tulku, for over forty years. She holds a BFA in Fine Arts from the California College of Art and a teaching credential from UC Berkeley. She is currently Co-Director of Ratna Ling and has been teaching classes in meditation and sacred art for over 25 years. The depth and breadth of the Tibetan teachings have had a profound influence on her…
Learn more about Rosalyn White