A Weekend of Self-Care
With Gloria Baraquio, Christine DeCristofaro and Rosalyn White
February 15 - 18, 2019
*** Only a few spaces left ***  
Treat Yourself and Join Us for 3 Nights this President's Day Weekend in the Redwoods!
In the fast-paced world of mobile devices, cars, planes, deadlines, and capitalism, we can lose track of what's important, like our well-being, inner peace, laughter, and our personal truth. You matter, and you are more than enough. That phone call or email can wait. Your family or job will be fine without you always being there.
Treat yourself and take three days at Ratna Ling to unwind, reflect, and breathe into your fullness. Remember what you value the most, and then return to your life with a renewed sense of ease, joy, and strength.
This weekend includes:
Yoga for all levels with Gloria Baraquio
Sound Baths
Meditation for all levels
Essential Oils Class
Sacred Art
Bodywork, acupuncture, and massage at the Mandala Wellness Center (at extra cost)
CLASS DESCRIPTIONS
YOGA
These yoga classes are designed for all levels, incorporating breathing, stretching, and fluid movements.  The postures and techniques help to stabilize and calm the nervous system, strengthen muscles, and tone the organs, bringing more ease and circulation throughout the body. You can expect to feel more relaxed, aware, and stronger from this yoga practice.
SOUND BATHS
Enjoy and relax to the sounds of harmonizing Tibetan bowls and gongs. Allow the mind and body to soften, as your spirit travels to restful and ethereal realms.  Participants will lay down for most of the practice, and/or be guided through restorative postures with supportive props.
MEDITATION 
In these sessions, you can learn how to be with yourself and make friends with your mind, through sitting or walking. The mind has a multitude of qualities and abilities, and meditation helps us observe and acquaint ourselves with the ones that occur often and those that we didn't know were there.  This practice can bring about more steadiness, clarity, discernment, and calmness for the mind, body, and spirit.
ESSENTIAL OILS BASICS
Learn how to be a healer in your own home and bring daily self-care with essential oils.  We will sample different essential oils and learn about the natural healing qualities of each that can boost your immunity, calm the mind, soothe muscles, or activate alertness.
SACRED ART
Find inspiration and enchantment through the study of Buddhist drawings, paintings, and sculptures, and learn a little history and symbolism behind them.
Daily Itinerary (Subject to change)
Friday
3:00-4:00   Check-in
4:30-5:30       Yoga – Gloria
5:30-6:30       Dinner
6:45-7:30       Opening Circle – Gloria & Staff
Saturday      
8:00-8:45       Breakfast
9:00-10:00     Meditation – Rosalyn
11:00-12:00 Gentle Yoga – Chris
12:15-1:00       Lunch
1:00-4:30      Quiet time, bodywork and massage by appointment
4:30-5:30      Essential Oils Basics – Gloria
5:30-6:30      Dinner
7:00-8:00      Yoga & Soundbath – Gloria & Laya
Sunday
8:00-8:45       Breakfast
9:00-10:00     Intro to Sacred Art – Rosalyn
11:00-12:00 Compassionate Communication – Chris
12:15-1:00       Lunch
1:00-4:30       Quiet time, bodywork and massage by appointment
4:30-5:30       Yoga – Gloria
5:30-6:30       Dinner
7:00-8:15       Soundbath Relaxation – Laya
Monday
8-9:45             Yoga & Closing Circle – Gloria & Staff
10:00-11:00    Brunch
12:00               Checkout
Facilitators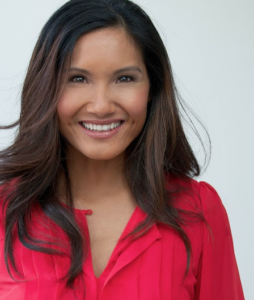 Gloria Baraquio
Born and raised in Hawaii, Gloria has been teaching vinyasa since 2006, studying Tibetan Buddhism since 2004, and singing devotional music since she was a young child.  She earned her 200-hour certificate from Yoga Hawaii and her 300-hour certificate with Raghunath Cappo and Radhanath Swami in India.  Her aim is to help others cultivate an intimate relationship with themselves and their surroundings so that they can live more fully, with love, peace,  gratitude and well-being. Gloria is our…
Learn more about Gloria Baraquio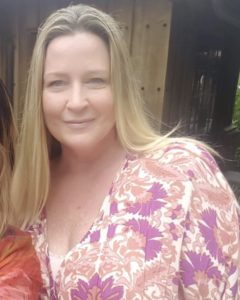 Christine DeCristofaro
Christine is our Group Retreats Director, teacher, and co-creator of many of our Ratna Ling Retreats and Programs. A former corporate finance consultant for Fortune 500 Companies, Christine left all of that behind in 2009 to pursue her true love – being in service and she has never looked back. Christine is a passionate listener, truth seeker, fearless warrior against guilt and shame, and feels blessed to live a life where she helps others touch…
Learn more about Christine DeCristofaro
Rosalyn White
Rosalyn White has studied meditation and Tibetan art under the guidance of the Tibetan Buddhist teacher, Tarthang Tulku, for over forty years. She holds a BFA in Fine Arts from the California College of Art and a teaching credential from UC Berkeley. She is currently Co-Director of Ratna Ling and has been teaching classes in meditation and sacred art for over 25 years. The depth and breadth of the Tibetan teachings have had a profound influence on her…
Learn more about Rosalyn White